Noro Theme is a responsive & full-width theme. This Theme targeted for big-catalog stores.
Responsive Design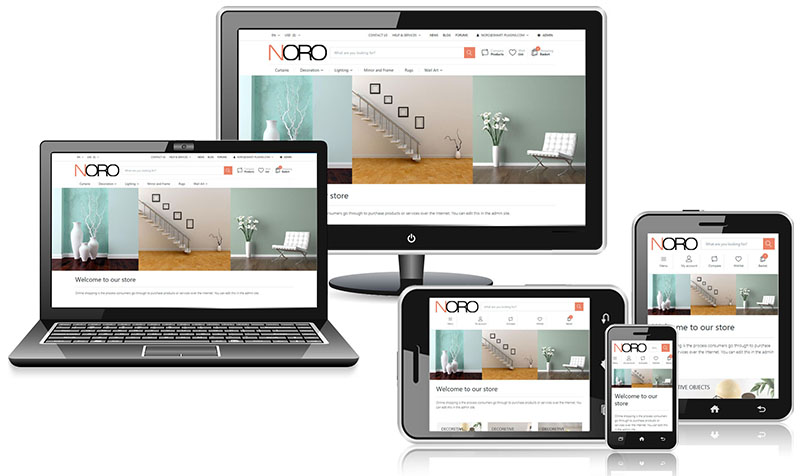 This theme is responsive and makes web pages render well on a variety of devices and window or screen sizes. Responsive design is an approach to web page creation that makes use of flexible layouts, flexible images and cascading style sheet media queries.
Mega Menu
Mega Menu plugin adds a powerful drop-down menu for an effective and easy navigation. Mega menu is a drop-down menu with multi-level expansions that lets you pack your website's entire navigation into a single menu. A Mega menu allows visitors to reach even the deepest sections of a website through the main menu.

Header Navigation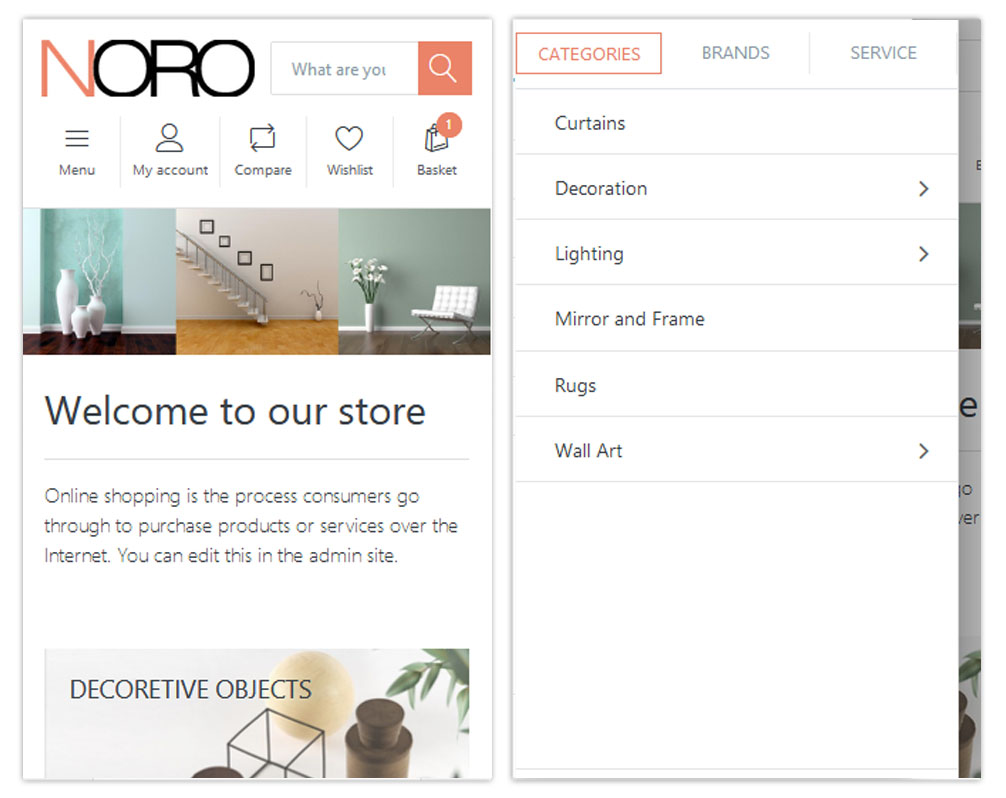 The theme header is neatly organized for a better user experience in mobile.
Right to Left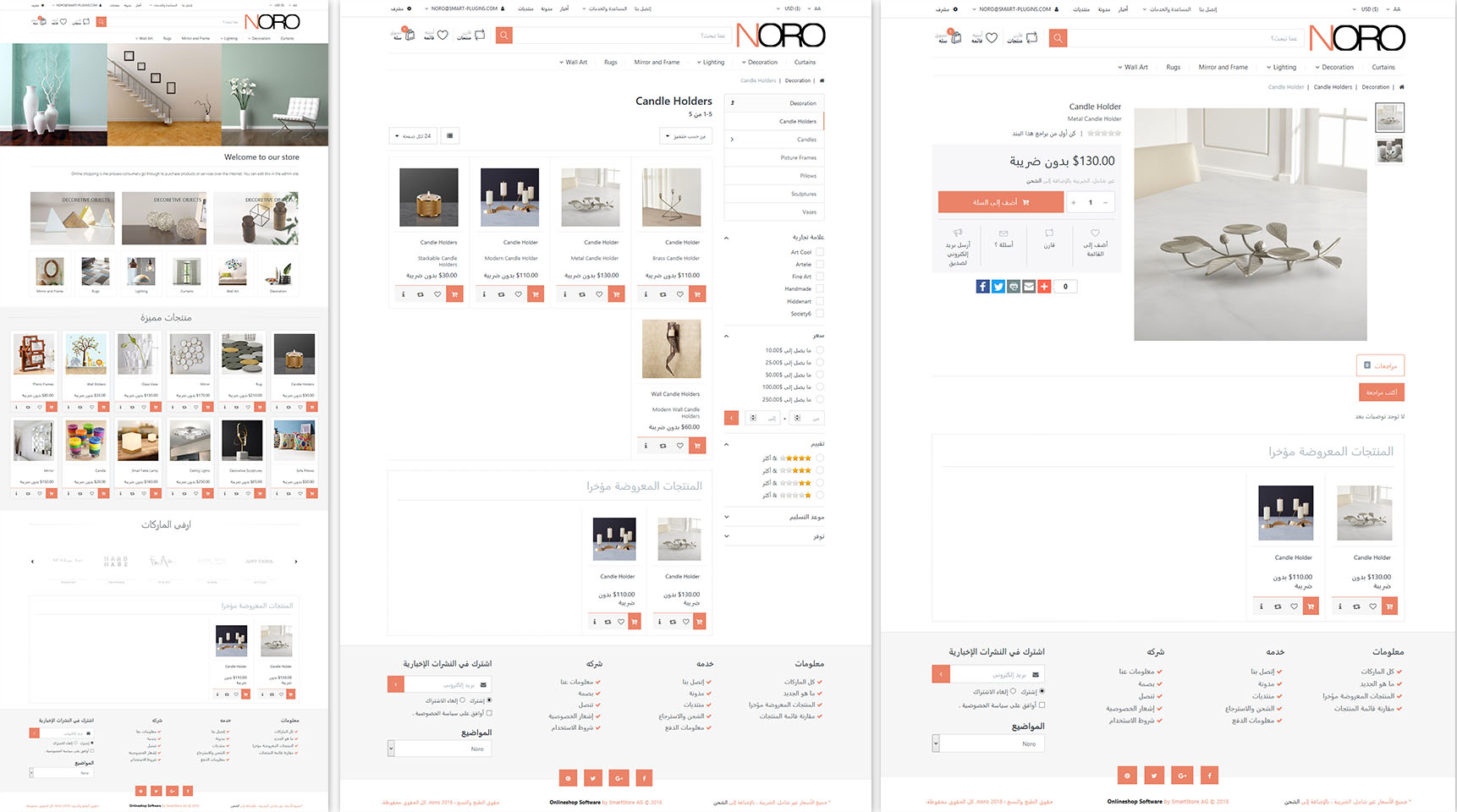 In RTL language regions, people read and write from right to left. This means that most interface elements should be flipped in order to be displayed correctly.
Product Specifications
Supported versions 3.1.5 , 3.2.2, 4.1.0